Prospective Tenants
Find Your Perfect Home
If you are in the market for your perfect rental home, you have come to the right place. As a prospective tenant, we can help you through the process of finding and applying for the home of your dreams. Once you are a resident, we have a suite of tools to make your rental experience the best it can be. Please subscribe HERE for a free property search of up to 15 properties. Avoid the hassle of doing it yourself!
View Properties Apply Online
Reserve A New Home
Resources & Tools
Testimonials
"I have been with Carod Properties since 2006 and I'm very pleased with the services they provide. Staff is very professional, courteous and always available. :-)!!!"
"Carod Properties personnel has displayed excellence in all areas of professionalism in business matters."
"I have been a client of carod properties for about 6 yrs. now and can always trust in the staff to get all my needs met."
"When I came to Carod properties I was running around managing several rentals and losing thousands of dollars every month. After just one meeting I knew Carod was right for me. Now several years later I do not even think about my real estate & just receive payments every month, Carod takes care of everything!"
"I have been with Carod Properties since 2007 and their service is impeccable. Carod Properties provides monthly statements, deposit rental payment in my account and provides the tenants with excellent service. The company keeps me informED of the properties status. It is a blessing to find a company that cares for my properties since I do not live in that states."
"Thanks for your dedication to me and all the other Clients at Carod Properties. I appreciate your work and job well done. I am glad that I was referred to the best six years ago. (My my, how time flies). I wish you and your company continued success."
"Lynda & I are happy we chose you to be our property manager."
"Thank you Sherkica I look forward to working with you again in 2013 and into the future."
Current Residents
Resources to Make Your Stay Comfortable
For our current residents we have a complete set of tools and procedures to make your stay with us more comfortable and rewarding. Use our website to submit any maintenance requests, pay your rent, or just to drop us a line. We love to hear from our residents.
Tenant Portal Featured Seminar
Links and Resources
Pet Screening
Click Below to start your Pet Screening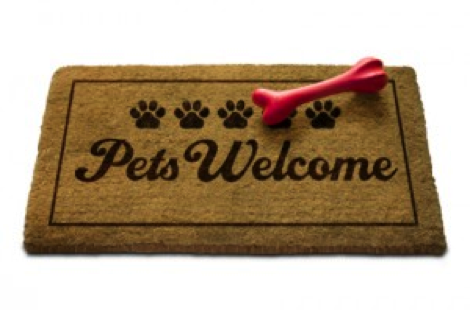 Tenant FAQ's
When I move out, what do I need to do to receive my full security deposit back?
We advise that you remove all personal belongings and clean the house thoroughly including floors, walls, trim, windows, bathrooms, counters, cabinets, appliances. All carpets should be shampooed. Gutters should be cleaned out. The roof should be free of leaves and debris. If you are responsible for lawn maintenance, then the grass and hedges need to be trimmed to a reasonable height and all beds should be free of weeds. We ask that all damages be repaired by a licensed contractor that is approved by Carod Properties. We then have 30 days to return your security deposit.
View More
How to Buy Your First Home 🏡