Owner Resources
Information You Need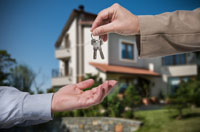 We want to personally say thank you for taking the time to research our firm's property management services. Having an efficient REALTOR and Property Management Company is extremely important. Carod Properties will be more than glad to assist you in ensuring that your home(s) is/are managed professionally, proficiently and with impeccable attention to your specific needs. Once you decide to move forward with our firm we will continuously strive on guaranteeing you receive a high level of customer service.
Thank you again and we look forward to working with you once you make a decision to move forward. Please find all needed documents to transition located on our website. We hope that you will find the documentation informative. We highly anticipate building a solid business relationship.
Please subscribe HERE for a free 30 minute property analysis of your investment to include a Comparative Analysis of the Rental Market, Current Trends, Cash Flow Analysis and Property Management Needs.
Resources & Tools
Owner Information Form