Charlotte Property Management
We can help manage your Charlotte rental property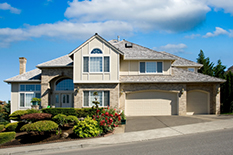 We offer a full range of Charlotte property management services tailored to you as an investor, homeowner, or landlord. We have an extensive portfolio of single family homes, townhouses, condos, and apartments in the Charlotte area.
With Carod Properties, you'll have the peace of mind of knowing that your property is being professionally managed to help realize the maximum potential of your investment. Trust your investment to Carod Properties - the premier choice in Charlotte Property Managers.
Below are a few of the services we offer. Owners: Please subscribe HERE for a free 30 minute property analysis of your investment to include a Comparative Analysis of the Rental Market, Current Trends, Cash Flow Analysis and Property Management Needs.
How Can We Help You… Our Four Key 🔑 Services
Property Owner Services
Whether you are an Owner that is looking for full service Charlotte property management company, services to handle leasing, or assistance with vacant properties, Carod Properties can help.
Pricing Structure
+
Flat Monthly Property Management Fee based on 9% of the initial rent** (with a minimum of $75 for SFH)
Set Up Fee $1,000.00 - $1500.00 based on property with 1/2 at contract & 1/2 Upon Tenant Precurement
(includes professional photos, owner and tenant portal set up, initial inspection, accounting, initial marketing, screening and leasing of initial tenant)
$475.00 Marketing Fee per tenant
(Charged ONLY with the execution of an initial lease term)
15% Surcharge on all contracted Labor & Services
$150 Lease Renewal Fee per current residents renewals of 6/12/24 month leases
*Updated January 1, 2023
**Negotiation available for multiple properties
Property Management Only
+
Collect rent, deposits and down payment monies
Consistent Tenant Management
Quarterly Drive Ups
Weekly Vacant Home Updates
Lawn Care for Vacant Homes*
Maintenance Services*
Eviction Services*
Three inspections: Move in, Move out and Annual per request
Coordinate the installation of blinds, appliances, etc.*
Online payment services
*Services are contracted and additional fees will apply.
Tenant Placement & Advertising Only
+
Set appointments and show property
Tenant screening and application process
Prepare Residential Rental Agreement
Prepare Lease Option Contracts
Collect initial rent, deposits and down payment monies
Yard sign & lock box
Classified ads
Registration with Section 8 Housing Assistant Program
Flyer circulation
Listing on company website and inventory sheet
Listing on Zillow, Trulia, HotPads, Trovit, Vast, and Homes.com
Website listing on Carolinas Multiple Listing Service - CMLS
Email blasts
A La Carte Services
+
| Service Type | Standard Contract | *Additional | Al A Carte Services |
| --- | --- | --- | --- |
| Tenant Placement | Included | Services | $1000 |
| Rent Collection | Included | N/A | $50 |
| Inspections | Included | **$50 | $65 |
| Maintenance | Per Job | Per Job | Per Job |
| Lawn Care | $50 | Per Job | $50 |
| Specialty Work | Per Job | Per Job | Per Job |
| Evictions | $400 | N/A | $450 |
| Lockbox | Included | N/A | N/A |
| For Rent/Sale Signs | Included | N/A | N/A |
*Additional Services are only provided to clients with existing contracts.
**Additional inspections do not include the 1-year inspections already provided in a standard contract.
PM With a POPP®️ The Do It Yourself Option
+
Property Management with a P.O.P.P is a resource guide for both the novice landlord as they begin their journey into self -managing their investment property and landlords that seek new tools to improve their management methods.
Inquire About Our Services
1-877-62-CAROD
---
Thank you for visiting this website, and for considering Carod Properties. Please fill out the form below to email me a summary of your property management needs.
---
We take personal ownership in meeting your real estate needs.
Testimonials
"I have been with Carod Properties since 2006 and I'm very pleased with the services they provide. Staff is very professional, courteous and always available. :-)!!!"
"Carod Properties personnel has displayed excellence in all areas of professionalism in business matters."
"I have been a client of carod properties for about 6 yrs. now and can always trust in the staff to get all my needs met."
"When I came to Carod properties I was running around managing several rentals and losing thousands of dollars every month. After just one meeting I knew Carod was right for me. Now several years later I do not even think about my real estate & just receive payments every month, Carod takes care of everything!"
"I have been with Carod Properties since 2007 and their service is impeccable. Carod Properties provides monthly statements, deposit rental payment in my account and provides the tenants with excellent service. The company keeps me informED of the properties status. It is a blessing to find a company that cares for my properties since I do not live in that states."
"Thanks for your dedication to me and all the other Clients at Carod Properties. I appreciate your work and job well done. I am glad that I was referred to the best six years ago. (My my, how time flies). I wish you and your company continued success."
"Lynda & I are happy we chose you to be our property manager."
"Thank you Sherkica I look forward to working with you again in 2013 and into the future."
Charlotte Area Information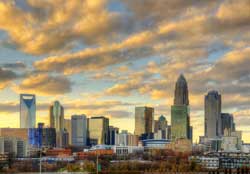 Charlotte, the largest city in North Carolina and the second largest Banking Center in the country, is known for being a world-class city through a variety of art, science, and historical attractions, all while retaining its small town charm. The Charlotte area has a real mix of old and new home communities in a variety of styles, price ranges and living environments that range from the bustle of urban living to the slow peaceful setting of the suburbs.
Commemorating the arts and showcasing every food and flavor, one thing's for sure, Charlotteans know how to celebrate. Festivals like Taste of Charlotte, Time Warner Cable BBQ & Blues and Food Lion Speed Street 600 Festival will have you dancing in the streets year-round.
One of the top hands-on science museums in the nation, Discovery Place provides ever-changing, entertaining facilities that foster experiences in areas that range from life science to space exploration. More than a half-million people from all over the United States visit Discovery Place, its IMAX Dome Theatre and the Charlotte Nature Museum each year.Source From Wikipedia
Areas We Service