Mount Holly Property Management
We can help manage your Mount Holly rental property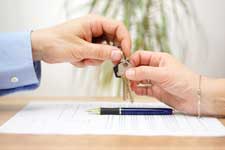 We offer a full range of Mount Holly property management services tailored to you as an investor, homeowner, or landlord. We have an extensive portfolio of single family homes, townhouses, condos, and apartments in the Mount Holly area.
With Carod Properties, you'll have the peace of mind of knowing that your property is being professionally managed to help realize the maximum potential of your investment. Trust your investment to Carod Properties - the premier choice in Mount Holly Property Managers.
Below are a few of the services we offer. Owners: Please subscribe HERE for a free 30 minute property analysis of your investment to include a Comparative Analysis of the Rental Market, Current Trends, Cash Flow Analysis and Property Management Needs.
Why Work with Carod Properties
Property Owner Services
Whether you are an Owner that is looking for full service Mount Holly property management company, services to handle leasing, or assistance with vacant properties, Carod Properties can help.
Pricing Structure
+
Flat Monthly Property Management Fee based on 9% of the initial rent** (with a minimum of $75 for SFH)
Set Up Fee $1,000.00 - $1500.00 based on property with 1/2 at contract & 1/2 Upon Tenant Precurement
(includes professional photos, owner and tenant portal set up, initial inspection, accounting, initial marketing, screening and leasing of initial tenant)
$475.00 Marketing Fee per tenant
(Charged ONLY with the execution of an initial lease term)
15% Surcharge on all contracted Labor & Services
$150 Lease Renewal Fee per current residents renewals of 6/12/24 month leases
*Updated January 1, 2023
**Negotiation available for multiple properties
Property Management Only
+
Collect rent, deposits and down payment monies
Consistent Tenant Management
Quarterly Drive Ups
Weekly Vacant Home Updates
Lawn Care for Vacant Homes*
Maintenance Services*
Eviction Services*
Three inspections: Move in, Move out and Annual per request
Coordinate the installation of blinds, appliances, etc.*
Online payment services
*Services are contracted and additional fees will apply.
Tenant Placement & Advertising Only
+
Set appointments and show property
Tenant screening and application process
Prepare Residential Rental Agreement
Prepare Lease Option Contracts
Collect initial rent, deposits and down payment monies
Yard sign & lock box
Classified ads
Registration with Section 8 Housing Assistant Program
Flyer circulation
Listing on company website and inventory sheet
Listing on Zillow, Trulia, HotPads, Trovit, Vast, and Homes.com
Website listing on Carolinas Multiple Listing Service - CMLS
Email blasts
A La Carte Services
+
| Service Type | Standard Contract | *Additional | Al A Carte Services |
| --- | --- | --- | --- |
| Tenant Placement | Included | Services | $1000 |
| Rent Collection | Included | N/A | $50 |
| Inspections | Included | **$50 | $65 |
| Maintenance | Per Job | Per Job | Per Job |
| Lawn Care | $50 | Per Job | $50 |
| Specialty Work | Per Job | Per Job | Per Job |
| Evictions | $400 | N/A | $450 |
| Lockbox | Included | N/A | N/A |
| For Rent/Sale Signs | Included | N/A | N/A |
*Additional Services are only provided to clients with existing contracts.
**Additional inspections do not include the 1-year inspections already provided in a standard contract.
PM With a POPP®️ The Do It Yourself Option
+
Property Management with a P.O.P.P is a resource guide for both the novice landlord as they begin their journey into self -managing their investment property and landlords that seek new tools to improve their management methods.
Tenant Services
Carod Properties is a nationally known Preferred Home Finder. We provide a vast inventory of homes that will fit the needs of anyone looking to purchase, lease option or rent a home.
Lease Option Program
+
Rent Credits: Each month part of your rent could get credited toward the purchase of your home, allowing you to build equity in your home faster than with a traditional mortgage - no more wasting all of your rent money.
Improving Your Property: Because you may own the property soon, any improvements you do that increase the value of the property will help you build more equity for yourself.
No banks: There are no banks to deal with until you are Ready to Purchase!
Own Your Own Home: You enjoy the benefits owning your own home before you buy it!
Flexibility: You have total flexibility. You have the option to buy the home, not the obligation, if you decide at the end of the lease period you don't want to buy, you can walk away with no obligations.
Your Credit: You are creating a strong credit reference while you are renting to own! You can build your credit with on-time monthly payments while you work on restoring your credit profile.
Instant Equity: The purchase price of the home is locked in when you enter the rent to own program. As the property appreciates, your price stays the same so you will have years of equity building up as you rent-to-own the home. The equity in the home will help you get a better deal from the lender and you can also open a home equity line for spendable cash!
Contact us to find out more about our homes in Mount Holly and surrounding areas and our Mount Holly Property Management Services.
* Your upfront payment is credited 100% toward the purchase price when you close on the home purchase. The more upfront payment you have to work with, the more likely you will qualify for one of our available homes and the easier it will be for us to acquire a home just for you.
Inquire About Our Services
1-877-62-CAROD
---
Thank you for visiting this website, and for considering Carod Properties. Please fill out the form below to email me a summary of your property management needs.
---
We take personal ownership in meeting your real estate needs.
Testimonials
"I have been with Carod Properties since 2006 and I'm very pleased with the services they provide. Staff is very professional, courteous and always available. :-)!!!"
"Carod Properties personnel has displayed excellence in all areas of professionalism in business matters."
"I have been a client of carod properties for about 6 yrs. now and can always trust in the staff to get all my needs met."
"When I came to Carod properties I was running around managing several rentals and losing thousands of dollars every month. After just one meeting I knew Carod was right for me. Now several years later I do not even think about my real estate & just receive payments every month, Carod takes care of everything!"
"I have been with Carod Properties since 2007 and their service is impeccable. Carod Properties provides monthly statements, deposit rental payment in my account and provides the tenants with excellent service. The company keeps me informED of the properties status. It is a blessing to find a company that cares for my properties since I do not live in that states."
"Thanks for your dedication to me and all the other Clients at Carod Properties. I appreciate your work and job well done. I am glad that I was referred to the best six years ago. (My my, how time flies). I wish you and your company continued success."
"Lynda & I are happy we chose you to be our property manager."
"Thank you Sherkica I look forward to working with you again in 2013 and into the future."
Mount Holly Area Information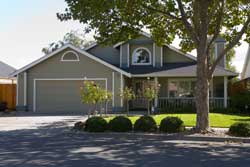 Mount Holly is a small suburban city in northeastern Gaston County, North Carolina, United States. The city is situated on the western bank of the Catawba River in the Southern Piedmont area of North Carolina, north of Interstate 85, south of North Carolina State Highway 16, and west of Charlotte.
Historic sites in Mount Holly include St. Joseph's Roman Catholic Church, built in 1843; the Lutheran Church of the Good Shepherd, 1881; the C.E. Hutchinson House and Augusta Rhyne Cannon, 1894; and the Dellinger-Nantz House, 1899.
The first railroad in Gaston County, the Carolina Central Railway, began serving Mount Holly in 1860. The line, which runs parallel with North Carolina State Highway 27, is still in service and operated by CSX. In 1911, construction began on the area's second railroad known as the Piedmont and Northern Railway. On May 20, 1912 it made its first run from Charlotte to Gastonia. Source From Wikipedia
Areas We Service